Tillicum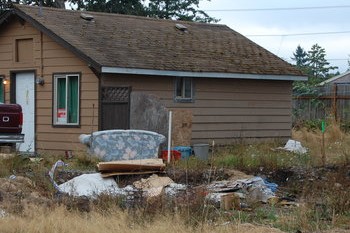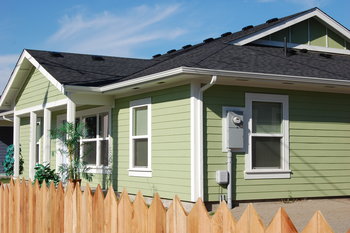 In 2009 the City of Lakewood announced it would use its share of federal Neighborhood Stabilization Program funding to partner with Tacoma/Pierce County Habitat for Humanity to provide affordable homeownership opportunities in Tillicum - an area that long suffered from high crime and blight.
Statistics estimated that more than half the population of Tillicum lived in poverty and only 22% of Tillicum homes were owner-occupied.
Habitat for Humanity began building in Tillicum in the fall of 2011. The first home was completed in February 2012.
As of early 2018, Habitat has completed 22 new homes in Tillicum, including the affiliate's first multi-family housing unit. Seven homes are currently under construction, with two to four more likely to begin in 2018. In addition, Habitat has partnered with existing Tillicum homeowners to complete critical home repairs such as crawlspace and attic insulation, exterior painting, and plumbing.
Habitat for Humanity's presence in Tillicum has made a difference. The increase in owner-occupied homes helped reduce issues of crime in the area, as well as encourage businesses such as Starbucks to move in. Residents are more actively involved in their community even executing the neighborhood's first-ever 5K walk and run in September 2017.
"I have been so impressed by Habitat for Humanity and what they've done here," ~ Lakewood City Council Member John Simpson, September 2017