About Habitat for Humanity International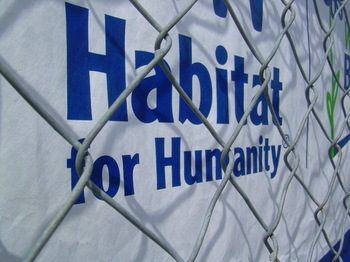 Founded in Americus, GA in 1976, Habitat for Humanity today operates around the globe and has helped, build, renovate, and repair more than 600,000 decent, affordable houses, sheltering more than 3 million people worldwide.
Tacoma/Pierce County Habitat for Humanity is one of approximately 1,500 affiliates in the United States. Additionally, there are about 80 national Habitat for Humanity organizations around the world.
Each U.S. Habitat affiliate tithes to support the international organization. In the last fiscal year, Tacoma/Pierce County's international tithe provided the gift of homeownership to nine families - seven in Guatemala and two in Romania.
International Habitat Link
Local Habitat Affiliates