ENERGY STAR® Certification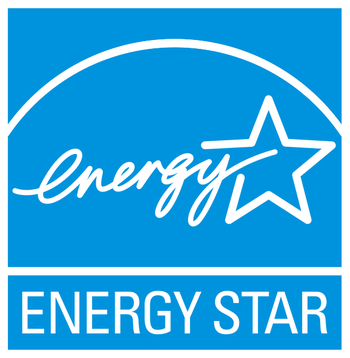 ENERGY STAR® Certification
ENERGY STAR® is a program of the Environmental Protection Agency (EPA) designed to help us all save money and protect the environment through energy efficient products and programs. The Northwest ENERGY STAR Homes program is a regional initiative intended to promote the construction of energy-efficient homes using the guidelines set forth by the EPA.
Homes that have earned the ENERGY STAR label are at least 15% more efficient than homes built to current state building codes. These homes improve the overall construction quality and provide homeowners with better built, more comfortable homes that can only be achieved through ENERGY STAR. (www.northwestenergystar.com)
What is different about Northwest ENERGY STAR Certified homes?

Homes that earn the Northwest ENERGY STAR certification must meet guidelines for energy efficiency set by the U.S. Environmental Protection Agency. One of the guidelines includes tight construction, which means that the homes undergo blower door testing, have improved air sealing, air barrier framing, and intermediated and advanced framing. Other guidelines include improved insulation systems with quality installation that results in increased R-Value, high-efficiency HVAC equipment, ducts that meet specific leakage standards, windows with improved U-values, compact fluorescent lighting and adoption of pin-based ENERGY STAR lighting, high-efficiency water heating and fixtures, low-flow fixtures, on-demand hot water, and heat pumps.

What are the benefits of owning a Northwest ENERGY STAR Certified home?

ENERGY STAR homes are at least 15% more efficient than baseline new homes, meaning they use less energy, cost less to operate, and have lower utility costs. The homes also have better heating and cooling because of tight construction, high-performance windows, and improved insulation systems. Because ENERGY STAR homes require less energy to operate, they cut down on carbon footprint, which results in a healthier environment for all.

What are some of the ENERGY STAR features in Habitat homes?

Habitat homes have five brand-new ENERGY STAR rated appliances: a dishwasher, washer, dryer, range, and refrigerator. They also have ENERGY STAR rated lighting fixtures. Overall, the homes are built very "tightly," meaning they use high-efficiency insulation that is properly installed and that the the insulation values are higher than code requires. The high-performance windows and doors are tightly sealed. Habitat homes also have a tankless on-demand water heater, meaning water is heated only as needed, which cuts water-heating costs by 30%.

How is a home determined to be Northwest ENERGY STAR Certified?

Northwest ENERGY STAR homes receive extensive testing before becominng certified. A blower door test measures air tightness of the structure and helps locate air infiltration sites. The tighter a building is, the more efficient it will be to heat or cool and the less likely indoor moisture is to occur. Homes also receive a HERS (Home Energy Rating System) rating. The lower this rating, the more energy-efficient the home is. Finally, a third party confirms that required equipment and building specifications for Northwest ENERGY STAR Certification have been met.