Volunteer at our Stores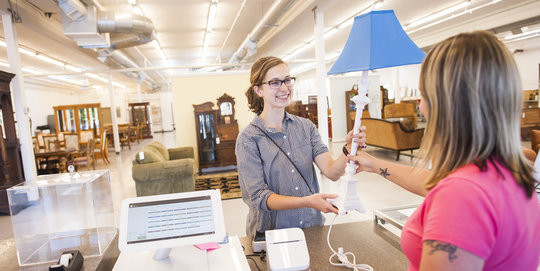 Volunteers are key to keeping the Habitat Store running and continuing to grow. Staffing the store with volunteers allows us to apply all profits directly to building more homes for families in need. The following positions are available:

Pick-up Assistants

We need able-bodied people to help our drivers pick up donated items.

Customer-Service Assistants

Assist customers with purchases and help them load their purchases.

Warehouse Associates

Prepare merchandise, price items, and stock merchandise.

If you have volunteered with us before, simply sign up for a store shift on our volunteer database.

Volunteers new to TPC Habitat for Humanity must first attend a New Volunteer Orientation. Check the event calendar for times and locations of upcoming volunteer orientations.

Questions about volunteering at the Stores? See our Store Volunteer FAQ.