Habitat Challenge 2017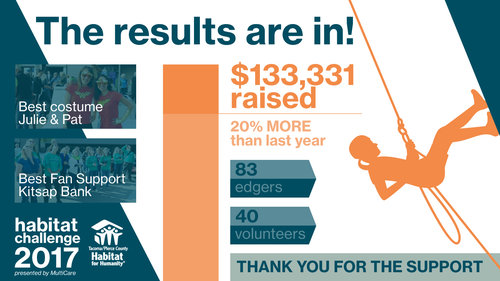 ---
Thanks to the generosity of our wonderful Habitat Challenge 2017 sponsors we reached our goal!
Interested in participating in 2018? Let us know so we can keep you informed when registration opens.
Check out the KING5 news story from media day!
Were you a 2017 participant? Click here to download professional photos from Curbow Photo.