Larabee Terrace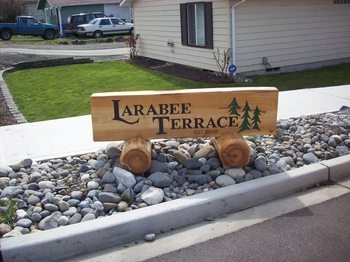 Located at Gregory St E and E "T" St in east Tacoma, Larrabee Terrace was completed in 2009.
TPC Habitat for Humanity built 12 houses at Larabee Terrace, including our first concrete forms and solar house. Due to the slope of the site, Habitat had to install retaining walls to create the building sites.
Larrabee Terrace was named in honor of Gerry Larabee, a long-time Habitat volunteer, who passed away in 2008.