Founder's Circle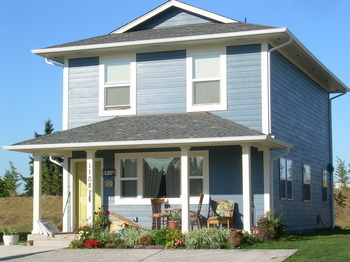 Located at S 11th and S Shirley St in central Tacoma, Founder's Circle was completed in the fall of 2011.
Founder's Circle is a neighborhood of six houses of varying sizes and styles in a cul de sac on Shirley Street, just south of 11th St S. The neighborhood was called Founder's Circle in honor of Tacoma/Pierce County Habitat for Humanity's 25th anniversary in 2010.
In 2008, prior to Habitat for Humanity's purchase of the vacant land, the Founder's Circle property was a homeless encampment. Habitat staff and volunteers put in a ridge and a line of new evergreens to act as a sound barrier between the neighborhood and Highway 16, and to add beauty to this new development.