Ainsworth Vista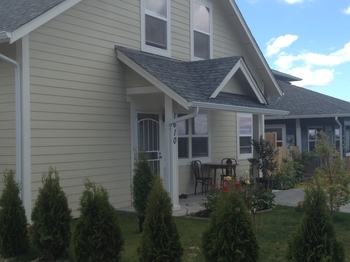 Located at S Ainsworth Ave and S 86th St in South Tacoma.
In March 2010, TPC Habitat for Humanity purchased a 1.74-acre lot in the Southend neighborhood of Tacoma with the intention of developing it into a 13-home project. The neighborhood is residential in all directions.
Prior to Habitat for Humanity's purchase of the property, a dilapidated house sat on the bank-owned land, attracting vandalism and homeless encampments. Habitat for Humanity began developing the project in early 2011 and began construction on the first houses over the summer 2011. Construction of all 13 homes was complete in June 2013.