Campus Chapters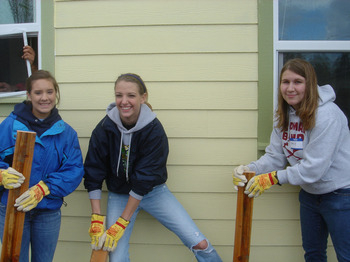 A Campus Chapter is a student-led, student-initiated organization on a high school or college campus that partners with their local Habitat for Humanity affiliate to fulfill these four functions: building, fundraising, educating, and advocating on the affiliate's behalf. Since 1987, more than 680 Campus Chapters have been chartered in North America.
If you are interested in starting a Habitat for Humanity Campus Chapter at your school, download and read the Prospective Campus Chapters Toolkit, a collection of resources designed to help you learn more about the Campus Chapters program. After following the steps detailed in the Toolkit, you will be prepared to complete the Campus Chapter application and organize your own Campus Chapter.
We also suggest you contact the Tacoma/Pierce County Habitat affiliate to schedule a volunteer day for yourself and other interested students. This experience will help you generate interest in Habitat for Humanity on your campus and develop a core group of students and faculty.
Hear from one of our affiliate's Campus Chapter presidents on our blog.