Wa State Association for Justice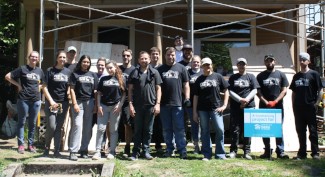 On May 25th, 2018 TPC-Habitat for Humanity welcomed 18 members of the Washington State Association for Justice to our MultiCare rehab site. This group worked to rehab three houses this day. They were able to help pressure wash, landscape, frame, paint, roof, and clean parts of each house. 
We are so thankful for their hard work and can't wait to see them back out. 
Click here to see past WSAJ builds!