Western Air Defense Team Habitat Day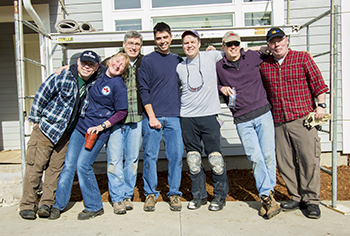 On Friday, March 6, members of the Western Air Defense Sector at Joint-Base Lewis McChord joined us for a day of building in Tillicum. The group was working on finishing tasks for our first multi-family housing unit. Members painted exterior trim, dug postholes and built a fence on the side of the house, and tiled the interior of the home.

Thank you Western Air Defense! We're grateful for your commitment to helping hardworking, low-income families in Pierce County achieve their dreams of homeownership!