Transportation Club Tacoma 2018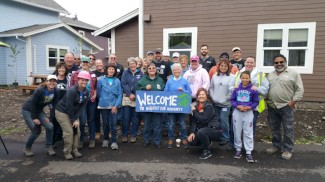 On June 9th the Transportation Club of Tacoma and Women Build joined us out at New Tillicum North for fun day of tiling, blue-boarding, painting, caulking, and putting finishing touches on Lot 3. 
They had a great day and so did we! We can't wait to see them back out. 
Click here to see past builds.