Sound Credit Union 2018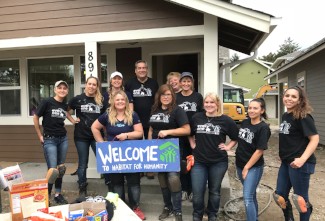 On Thursday, July 19th, 2018 Sound Credit Union joined Tacoma/Pierce Habitat for Humanity for their first Team Habitat Build! During their build  they set-up blocks around the new playground, set-up filter fabric, floor papering, did exterior painting, and landscaping. 
We are thankful for their partnership and hope to see them back out soon!