Regence 2015 Team Habitat Day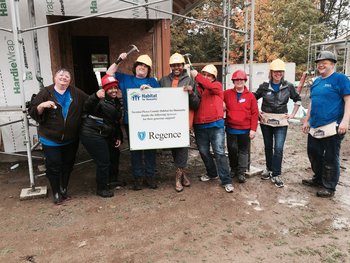 On Saturday October 10th, Regence brought a group out for a day of building at Swan Creek. The group added blue board to the extirior of one house in terrible weather conditions. 
This is the third year Regence has participated in Team Habitat. Thank you so much for your continued support!