Opti-Staffing Group Team Habitat Day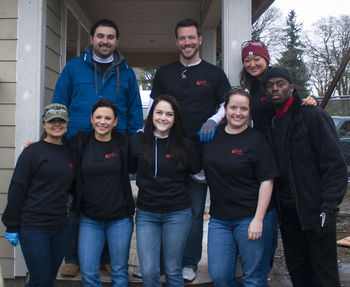 On Saturday, December 20, employees from Opti-Staffing Group joined us for a day of building in Tillicum. The group braved the rain while painting the exterior of the house and installed ventilation.
Thank you, Opti-Staffing! Your help allows us to put more hardworking families in safe, decent, affordable housing!