Mountain View Funeral Home Team Habitat 2016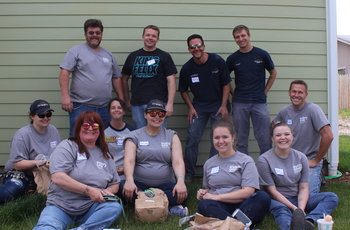 On Wednesday, June 22nd, volunteers from Mountain View Funeral Home came to Swan Creek Lane where they painted the interior of lot 2 and the exterior of lot 3. Later in the day, they tirelessly helped move scaffolding around the work site. 
It was a warm day, and this group worked hard! Thank you, friends at Mountain View, we appreciate your support.