Metrie Team Habitat Day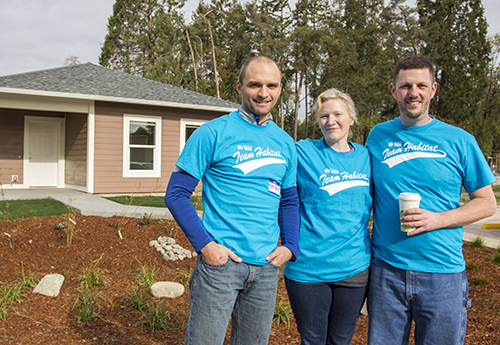 On Thursday April 23, employees from Metrie joined us for a day of building at The Woods at Golden Given. This team worked hard to prepare a home for its upcoming dedication. They spent the day doing interior finish work: painting trim, painting doors, hanging doors and cleaning up the home.

Thank you Metrie for spending your day with us! Your support helps hardworking, low-income families get access to safe, decent affordable homes!