Mckinney Trailer Rentals 2015 Team Habitat Day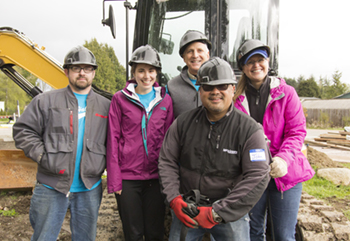 On Saturday April 11, employees from Mckinney Trailer Rentals joined us for a day of building in The Woods at Golden Given. Though the weather transitioned from sunshine to showers in a matter of minutes, their commitment to leveling the foundation and laying blueboard was steadfast.

Thank you Mckinney Trailer Rentals! Your service helps more hardworking families in our community move into safe, decent, affordable housing.