Lowes 2015 Team Habitat Day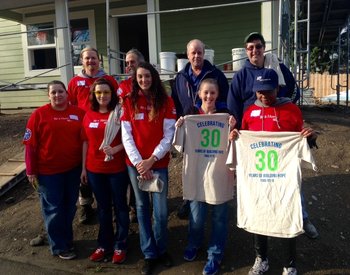 On Thursday November 19th, a group from the Tacoma Lowes came out for a Team Habitat. For some of this group it was their first time volunteering so they brought lots of excitement and joy to a day of building! On this sunny day at Swan Creek, the group worked on a variety of tasks from flooring in one of the homes to framing the roof on another. 
Thank you to the great volunteers who came out to build and to Lowes for your partnership!