Kitsap Credit Union 2018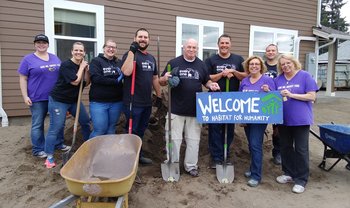 On Friday, August 17, Kitsap Credit Union joined us for their first Team Habitat day. The group worked in Tillicum on a variety of tasks. They spent the morning working on the floors of Lot 6 and landscaping at New Tillicum North before heading over to the Portland Avenue lot to help with the concrete foundation pour.
Thank you for a hard day's work, Kitsap Credit Union! We hope to see you back on the volunteer site again soon!