Heritage Bank Team Habitat 2016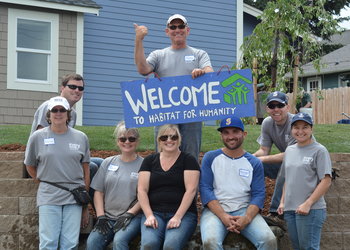 On Wednesday, June 8th, a group from Heritage Bank joined us at Swan Creek for a Team Habitat day. These hard workers moved hay and mulch and helped lay sod for Lot 1.
Thank you for all your hard work, Heritage Bank! We had a blast getting to know your group and we appreciate your support of our mission!