Good Samaritan Team Habitat Days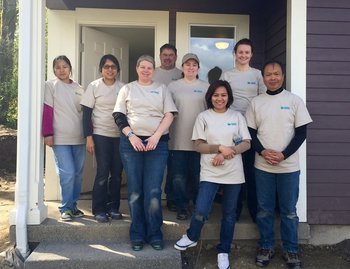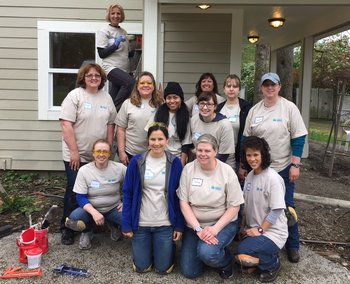 Good Samaritan Hospital participated in their third year of Team Habitat builds. They brought groups out on April 16th and 22nd to two different neighborhoods. The first volunteer group finished up interior paint work on the nearly complete 5-bedroom home at Swan Creek Lane. The second group did flooring and trim work at a 3-bedroom home at Tillicum Oaks.
Thank you Good Samaritan Hospital for continuing to partner with us through Team Habitat builds!
Check out this story on our blog.