Genentech Team Habitat 2016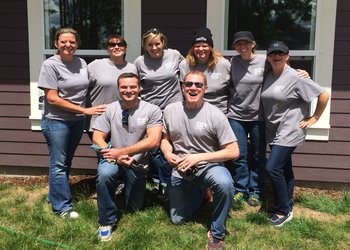 On Thursday June 16th, volunteers from Genentech came out to The Woods at Golden Given where some members of the group helped lay foundation on lot 19 and others did indoor finishing on lot 26.
Thank you for coming together to volunteer with us, Genentech. We appreciate your support and hope you will join us for another team day in the future!