Gap Inc. Team Habitat Day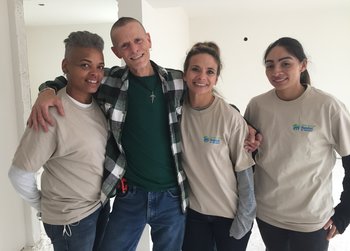 On April 27th, volunteers from Gap Inc. participated in their first Team Habitat day.
The three volunteers worked on interior painting at our Swan Creek neighborhood. They got to meet and work alongside new Habitat homeowner Danny on his soon to be new home. 
Read more about Danny on our BLOG. 
Thank you, Gap Inc. for your support through this build day. We look forward to partnering with you more in the future!