Ecolab 2015 Team Habitat Day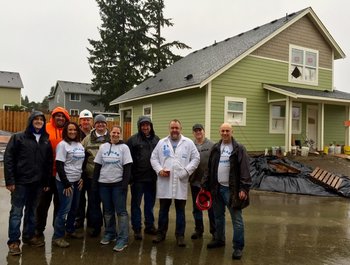 On Saturday Dec. 12th, employees from Ecolab joined us for a rainy day of volunteering at Swan Creek. They worked on landscaping, touch up painting, and foundation work. This group kept working hard despite the rain to make it a great Team Habitat day!
Thank you Ecolab for your generous support! We couldn't do what we do without you!