Coldwell Banker Danforth 2018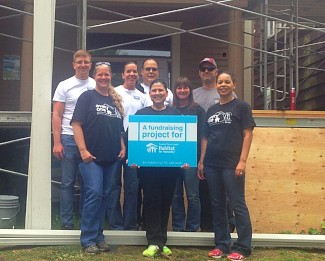 On June 20th, 2018, Habitat for Humanity welcomed the Coldwell-Banker Danforth team to build on a sunny day at our MulitCare rehab site. They spent their day ruffing, framing, removing scaffolding, and installing HardieBacker-board on the 407 house. They did an amazing job and we look forward to seeing them back out! 
To see past builds click here.