BCRA 2015 Team Habitat Day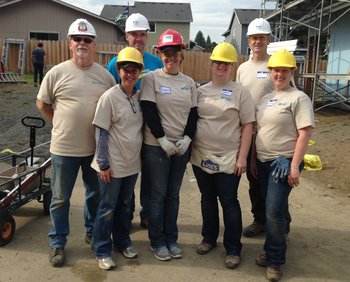 On Saturday October 17th, BCRA employees came to Swan Creek for a sunny day of volunteering! They helped with a bunch of different tasks from insulating one of the houses to laying tiles on a roof and painting boards for house details. 
This is BCRA's third year in a row participating in a team habitat. Thank you so much for your continued partnership!