Bank of America 2018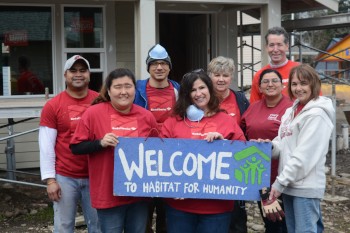 Ten members of the Bank of America team came to New Tillicum North to build with us on March 28th, 2018. While they were there out they worked on caulking and sealing in the interior of Lot 5, exterior white wood trim, and continued framing on the second floor of Lot 7. The team also graded Lot 6 in preparation for concrete slab to be poured.
A successful spring day!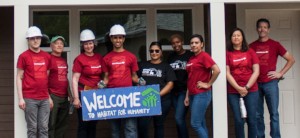 The members of the Bank of America team joined us again in May for a number of tasks. This day they did some dirt work, siding, and painting. 
Click here to see past builds from Bank of America.