Bank of America 2016 Team Habitat Day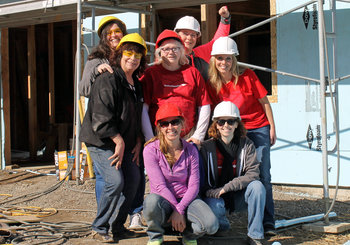 On February 25th, employees from Bank of America joined us for a Team Habitat build day at our Swan Creek site! It was a bright sunny day for these volunteers as they nailed down blue board and unloaded siding to soon be installed around the home. 
Thank you for your partnership, Bank of America. We appreciate your support of our mission!