Academy Mortgage 2018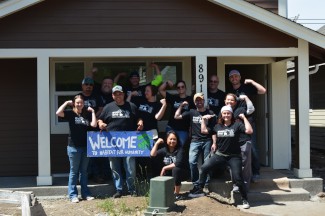 On May 30th, 2018 Tacoma/Pierce Habitat for Humanity welcomed the first group of Academy Mortgage out to build with us at New Tillicum North. The first group did exterior paint, siding, hauled 60 lb. bags of cement and a variety of other projects. 
The second group came out on the 31st of May to our MultiCare Rehab site. They worked on roofing, interior painting, decking, and other tasks. Check out their group picture below!
Click here to see past builds.