Weatherization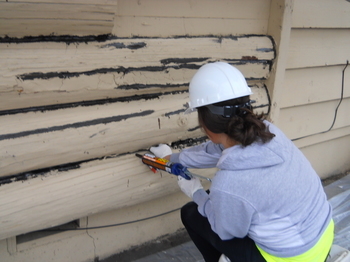 Weatherization is a systematic repair process to an existing home based on a comprehensive energy audit, resulting in a defined scope of work, and designed to improve the energy efficiency and overall indoor air quality and comfort of the structure. Examples include:
Interior and exterior work

Caulking/foaming of cracks and gaps

Insulating openings (attics, crawlspaces, etc.)

Minor repairs to ventilation systems

Adding or replacing door seals

Insulating pipes and duct work; wrapping water heaters

Applying insulation in walls

Energy audits before and after work
Costs for Weatherization do not exceed $17,000.