Home Rehabilitiation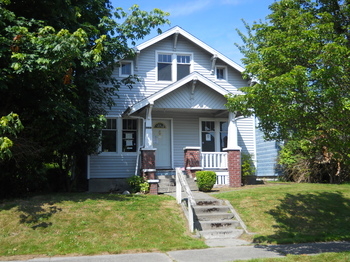 Home Rehabilitation is work necessary to make a home safe, decent, and affordable. This work can fall into any of the other NRI categories (A Brush with Kindness, Weatherization, or Critical Home Repair) or be a combination of them.
There are two types of Home Rehabilitation:
Affiliate-owned home that is sold to an approved partner family

These may be foreclosed properties or recycled Habitat homes. The process is the same as for new construction homeownership.

Home that is NOT owned by Habitat

The homeowner must be approved by Habitat's Board of Directors. In addition, a Certificate of Occupancy must be obtained, as well as poof of homeownership or homeowner insurance.
Costs of Home Rehabilitation exceed $25,500.