Critical Home Repair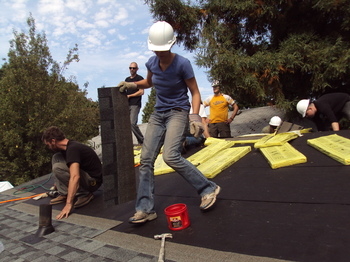 Critical Home Repair is extensive interior or exterior work performed to alleviate critical health, life, and safety issues or code violations. Critical Home Repairs include a change to or repair of materials or components, a reconfiguration of space, a modification for accessibility, or the installation or extension of plumbing or mechanical or electrical systems on an existing structure.
Painting is NOT a Critical Home Repair.
Examples include:
Interior or exterior work necessary to maintain the home

Extensive siding and trim repair or replacement

Major roof repair or replacement

Porch or wheelchair ramp construction

Installation or extension of heating, electrical, or plumbing systems

Floor and wall repair or replacement
Costs for Critical Home Repair do not exceed $25,500.