Basic Requirements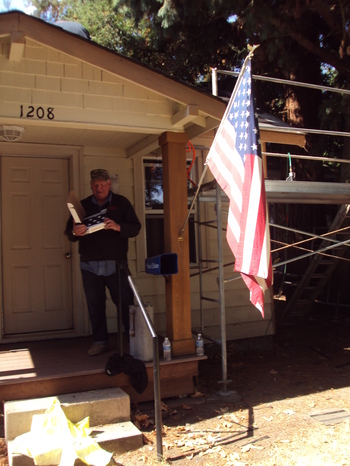 The NRI Home Repair Program follows the same principles as Habitat for Humanity's new home construction. Families are selected based on the following criteria:
Veteran or Tillicum Resident

At this time, the NRI / home repair service area for Tacoma/Pierce County Habitat for Humanity is exclusive to military veterans (anywhere in Pierce County) or residents of Tillicum.

Homeowner

The person applying for home-repair assistance must own the home on which the repairs will be done.

Demonstrated Need

In addition to owning the home in need of repair, the family applying for assistance must be living in substandard conditions (i.e., unsafe or overcrowded housing where the repairs are needed to make the structure safe, decent, and affordable).

Willingness to Partner

The family must commit to working a specified number of sweat-equity hours (minimum of 8, total not to exceed 100). If the homeowner is not capable of completing the hours on their own, up to 100% can be donated by friends and family. Following are some ways sweat-equity hours may be completed:

- Helping with the repair process
- Greeting and orienting volunteers
- Acting as a site host
- Providing refreshments to volunteers
- Cleaning up the project site
- Staging/preparing the house for the workday
- Working on other construction sites
- Volunteering in the Habitat for Humanity Store
- Other tasks (as approved)

Ability to Pay

The family must earn 30-80% of Pierce County's median income according to family size. The debt-to-income ratio should be below 43% before the cost of repairs is established. Repairs are repaid through an affordable loan.
| Family Size | Minimum Income | Maximum Income |
| --- | --- | --- |
| 1 | $14,100 | $37,550 |
| 2 | $16,100 | $42,900 |
| 3 | $18,100 | $48,250 |
| 4 | $20,100 | $53,600 |
| 5 | $21,750 | $57,900 |
| 6 | $23,350 | $62,200 |
| 7 | $24,950 | $66,500 |