NRI Home Repair Program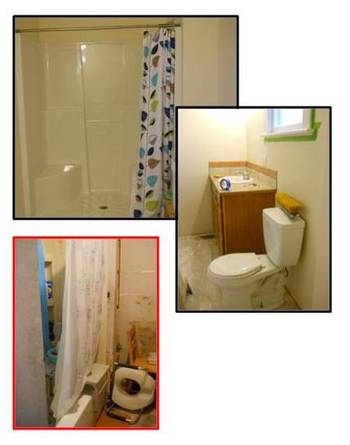 Tacoma/Pierce County Habitat for Humanity's NRI Home Repair Program offers a variety of home repair products that work to ensure safe and affordable housing in Pierce County. All home repair products come with an affordable loan for the cost of materials; we do not offer free repairs.
You must be a resident of the Tillicum neighborhood or have a veteran residing within your household to qualify for Habitat's Home Repair Program.
A separate home repair program is available through the City of Tacoma.
Note: We are not currently accepting applicants for any of our home repair programs.

Basic Qualifications
1. Must be a resident of Tillicum or have a veteran currently residing within the household.
2. The person applying for the home repair program must own the home.
3. Demonstrated need.
4. Willingness to partner - including sweat equity hours and payments on an affordable loan.
5. Ability to pay - family must fall within certain income guidelines.
To learn more about the basic qualifications, click here.

If you believe you qualify for the NRI Home Repair Program, please fill out our brief on-line form.
If you have further questions, check out our FAQ page.
To speak with someone in our Home Repair Department, please call 253-627-5626 or email us.
Types of Home Repair Products Offered
Exterior work including painting, patching, minor repair, landscaping, or replacement of materials that are in poor condition.

Designed to improve the energy efficiency and overall indoor air quality and comfort of the structure.

Extensive interior or exterior work performed to alleviate critical health, life, and safety issues or code violations.

Work can be a combination of the above offered products. Costs typically exceed $25,500.