Toss Your Boss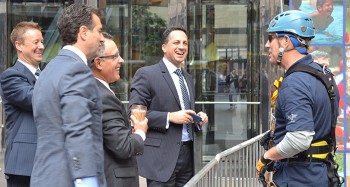 Has your boss ever pushed you over the edge? Here's your chance to return the favor!
Rally your coworkers and raise funds to send your boss over the edge!
When you reach $1,000, you can send your boss (or any other willing designee) rappelling 26 stories down the Hotel Murano. Companies and organizations that commit at least $2,000 by September 1 (at least $1,000 contributed by the company/organization) are eligible for sponsorship recognition.
Ready to Toss Your Boss? Download Toss Your Boss Instructions here.