Habitat Challenge 2018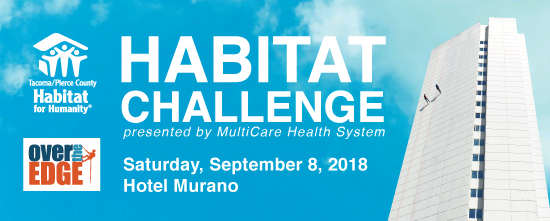 ---
On September 8th, 75 brave souls will step over the edge of the Hotel Murano and rappel down the face of the hotel - in the name of affordable housing and in support of Tacoma/Pierce County Habitat for Humanity.
When you take the Habitat Challenge, you make a difference. 
We're now accepting edgers and volunteers, click below and save your spot today.
Click here for sponsorship opportunities.
Check out the FAQs.
Find out how to Toss Your Boss.