Changing Lives Luncheon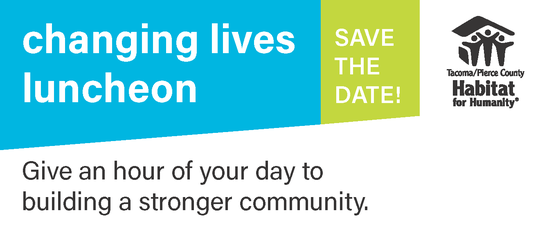 ---
Please consider hosting a table of 10 and sharing Habitat's mission with your friends and colleagues. There is no fee to attend the luncheon, but guests will be asked to make a donation.
RSVP to save your seat!
lpatton@tpc-habitat.org or 253-627-5626 x 133
The 2018 Changing Lives Luncheon would not be possible without the help of our generous sponsors.
Sponsorship opportunities are still available. Click here for details.