What is the Habitat Store?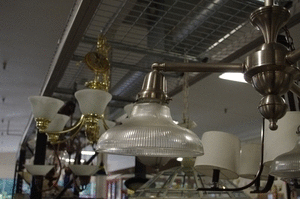 The Habitat Store is a home improvement outlet benefiting Tacoma/Pierce County Habitat for Humanity's mission to build affordable housing in partnership with families in need.

Donations from manufacturers, stores, contractors, and individuals are sold to the public or used in Habitat for Humanity house construction. Revenue from the sale of these overstocked, discontinued, new and gently used items is put back into the local affiliate's home building program.

The Habitat Store's ability to save, sell, reuse, or recycle unwanted materials benefits our community and environment by keeping these items out of the local landfills. Every dollar spent at the Store keeps two pounds of material out of the landfill. Our goal is not only to raise money for new homes, but to make home improvements affordable for all of our neighbors. By supplying new and gently used materials at reduced prices, the Store offers the public the opportunity to save money while improving their own homes and neighborhoods.